Nissan Oil Change Service in Albuquerque
Reliable Nissan is a premier destination for oil change service in Albuquerque. We have an onsite service center that is run by a team of professional technicians who are committed to delivering first-class service. At our dealership, we offer an array of incredible maintenance services, but none are more popular than our oil change service. 
With the tools and equipment needed to tackle the job effectively, our technicians are able to switch out your oil in little time, allowing you to quickly get back to your daily routine. Just schedule an appointment with us, and we'll get your car, truck or SUV into our center as soon as possible.
Why Does My Car Require an Oil Change?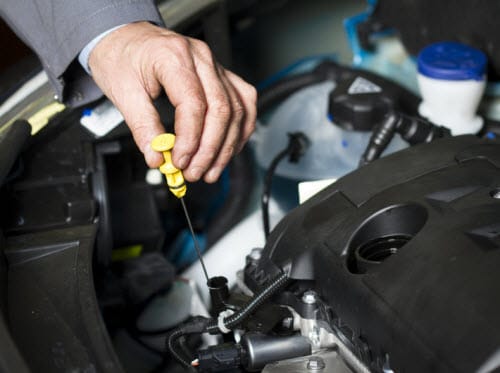 Oil acts as a lubricant for your engine's parts, and when it is not routinely changed out, it begins to break down due to high operating temperatures. As a result, it starts collecting combustion byproducts, which causes the oil to become a less effective lubricant and leads to major problems, including parts failure. Once this occurs, you'll be forced to shell out big bucks to have your engine repaired or replaced. This can all be avoided if you bring your car into Reliable Nissan for routine oil changes according to your vehicle's recommended maintenance schedule.
When Should I Bring My Car in for an Oil Change?
Your car's manufacturer will recommend maintenance intervals, which can be found in your owner's manual. That will give you a good idea of when to bring your car in for an oil change in Albuquerque, NM. Once it's time, be sure to bring your vehicle down to Reliable Nissan to have one of our technicians handle the job. We work on all makes and models, so you don't have to own a Nissan to schedule an appointment with our service center. We are happy to assist all car owners within the Albuquerque area and look forward to doing business with you!
Contact us at Reliable Nissan today if you'd like to learn more about our oil change and maintenance services.