Where Can I Trade In My Car Near Albuquerque, NM?
Welcome to the premier place for deals and trades in Albuquerque, New Mexico. Here at Reliable Nissan, we are committed to making you comfortable with the car that you drive. In many cases, you are no longer comfortable with a vehicle that you purchased a few years ago because your needs have changed. Instead of waiting years to pay off that car and move into something that you really want, why not make a trade-in right now? Join the flocks of buyers trading in their old models for new models with technology upgrades.
It doesn't matter how much you might owe on your current model. Lenders have no problem with paying off your old loan and incorporating the payments into a new loan. When lenders roll over your loan, you benefit from a single low monthly payment instead of paying double on two separate loans. In addition, you get to stop the clock of depreciation on your vehicle before it hits an all-time low. When problems start on a vehicle, it is best to get out from under it as soon as possible rather than waiting for a full-blown failure to occur.
How Much Is My Car Worth?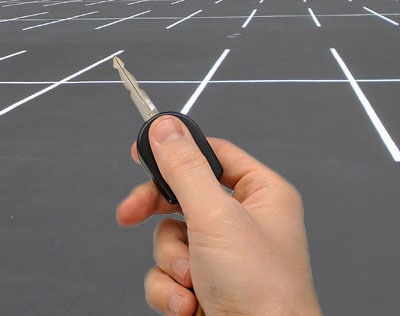 Using our online estimate tool is the fastest and easiest method of determining an accurate value. All you need is the Vehicle Identification Number (VIN) that is on the doorjamb and visible from the front window near the driver's side of the dash. In the alternative, you can also type in the year, make, and model to start using the tool. The more details that you can provide regarding the condition of the vehicle, the more confident you will feel about the quote. We can never guarantee that we will match the quote but hope to provide you with a similar number after an inspection by the technicians at our dealership.
What Can I Trade My Car in For?
At Reliable Nissan, your trade-in vehicle is a check that is good towards any model in stock. We will let you purchase a new, used, certified pre-owned car, truck, crossover, or SUV. This creates a number of choices from our massive inventory that grows bigger by the day when you consider how quickly we flip cars and change our stock.