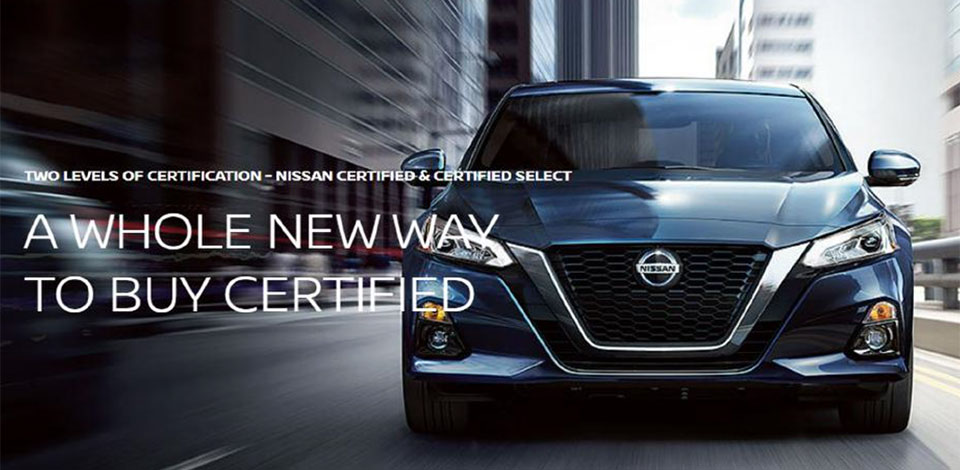 The Nissan Motor Corporation has announced that it is enhancing its existing CPO program in the U.S with the addition of select non-Nissan vehicles and older models from various other automakers. There will be greater access to certified pre-owned models for those who want to acquire a quality vehicle at a lower cost but may not be able to afford the prices on new, depreciated models.
The new program will include the certification of select non-Nissan vehicles, which will be available through participating Nissan dealerships. These certified pre-owned models will have a seven-year or 100,000-mile power-train warranty and no scheduled maintenance requirements.
The program will now accept specific older models from other automakers as well. These classic certified models have been rigorously inspected to ensure quality and can include a range of different vehicle types, including Sedans, Hatchbacks, Wagons, and Crossovers. The power-train warranty on these models will be limited to three years or 36,000 miles, but the vehicles will be available at discounted prices. These cars will also qualify for a five-year or 60,000-mile limited corrosion warranty.
The CPO program is a critical component of Nissan's efforts to address the changing needs of today's market. Offering quality vehicles at lower prices, certified pre-owned models allow buyers to acquire the Nissan brand of car that best fits their needs and their budget. In addition, providing a variety of vehicle models to choose from is one way that Nissan continuously enhances its brand equity against auto competitors. The Nissan Certified Pre-Owned program already encompasses over 400 models in the U.S. and is also available in select international markets.
The CPO program provides excellent value to buyers who want the reassurance that they are getting a quality vehicle at a reasonable price. Providing certified pre-owned models brings more people into greater participation in the program than would otherwise be possible and enriches CPO buyers' access to more vehicles than would otherwise be possible. In recent years, the certification of non-Nissan cars has been available to specific markets, but this is the first time such vehicles can be purchased through the CPO program in the U.S.
An essential part of CPO's image is that it is a good deal. The CPO program furthers Nissan's goal to create an environment for consumers where customers can buy quality new cars with low payments or financing and later trade in their older model for a better price. Since the program started, it has become more popular than ever. The average percentage of trade-ins among CPO vehicle owners is higher than in 2012 when this figure was 38 percent.
In conclusion, the Nissan Certified Pre-Owned program is an excellent value for consumers, providing a variety of quality vehicles for individuals who want to own a quality vehicle but do not have the budget for the current market prices on new models. The program also helps Nissan to create and maintain equity, which is key to the company's competitive advantage in today's marketplace. You can visit our New Mexico dealership for more information on this.