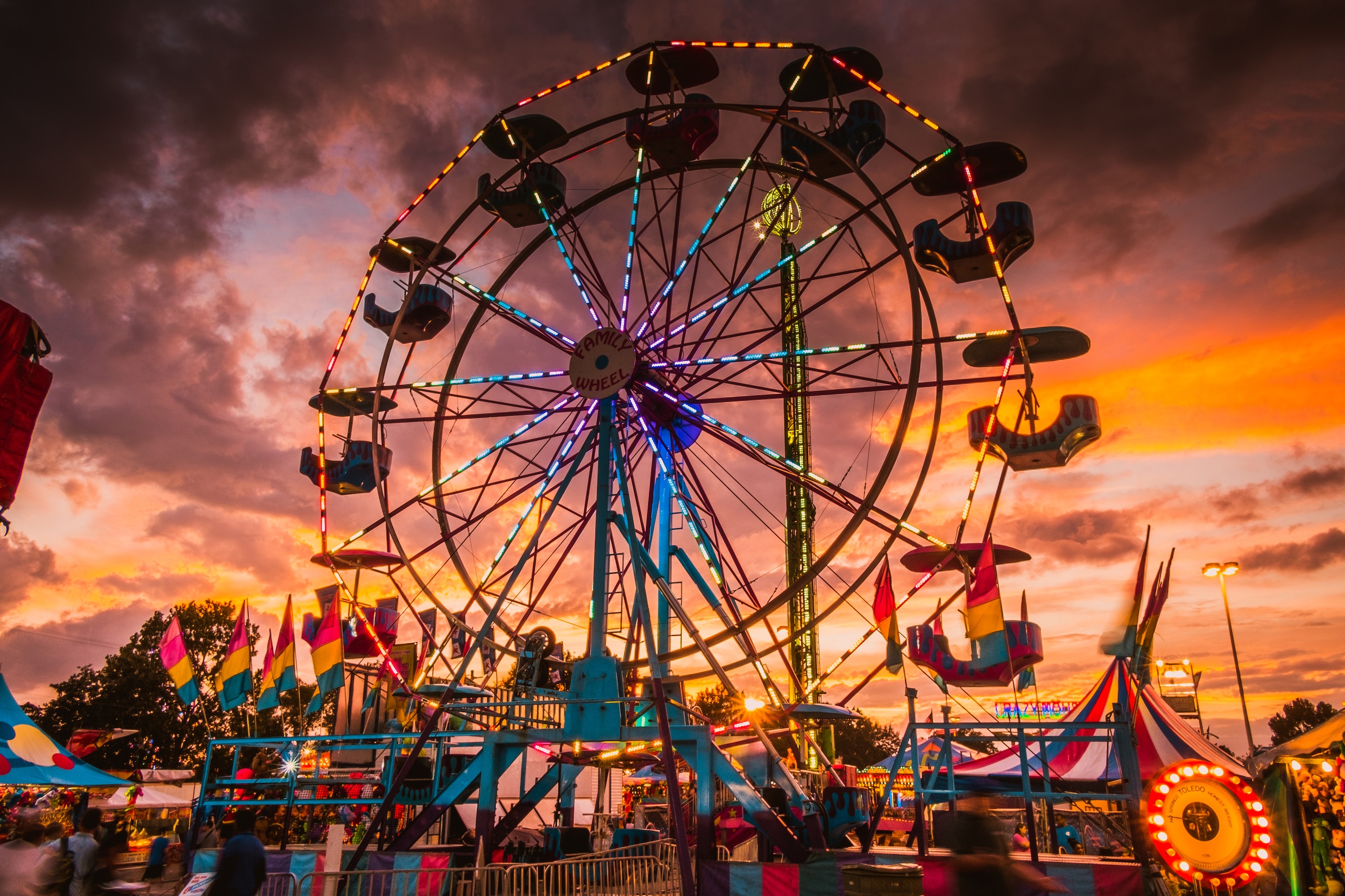 Where: EXPO New Mexico
300 San Pedro NE
Albuquerque, NM 87108
When: Sept. 7-17, 2017
Times: Sunday-Thursday: 10 a.m. to 9 p.m.
Friday-Saturday: 10 a.m. to 1- p.m.
Come one, come all to the 79th annual New Mexico State Fair! Returning to Albuquerque for 11 consecutive days, don't miss your opportunity to indulge in yummy food, thrilling rides, awesome live music and, of course, some of the most unique attractions in the Southwest.
As one of the top 10 state fairs in the country, you can bet your boots that there's plenty to do and see here! In fact, people travel from all around the state to be a part of the fun. In addition to the traditional fair excitement, attendees will experience a variety of spectacular shows, rodeos, barrel races, and live animal exhibits, including Duck Races, Great American Pig Races, the Great American Petting Zoo, Sea Lion Splash, Kachunga & the Alligator Show, Great American Pony Rides and Canine Barrel Racing.
The New Mexico State Fair is also widely known for its concert and rodeo series, which include both locally and nationally recognized musicians performing alongside PRCA rodeos. Among this year's headliners are KANSAS, Sawyer Brown, Aaron Lewis & Rank Lil' Buckers, Big & Rich, and Kenny Loggins. Tickets to these performances are sold individually, so don't forget to purchase them ahead of time!
Fair admission starts at $10 for adults and $7 for children (6-11) and seniors (65 and up). Children 5 and under are free. To learn more about this year's event, visit the New Mexico State Fair's website now!