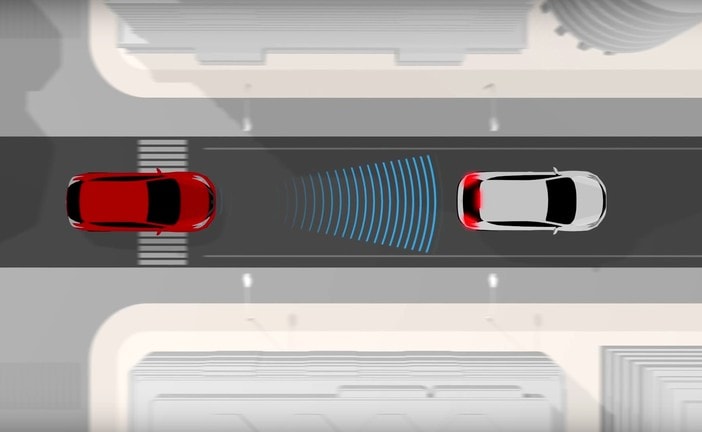 In 2018, a projected one million Nissan vehicles will be equipped with standard Automatic Emergency Braking (AEB), making this innovative safety technology more accessible than ever before. Featured across a variety of sedan and SUV models at no extra charge, AEB has the potential to prevent collisions and make the road a safer place for all drivers.
According to a study conducted by the National Highway Traffic Safety Administration, rear-end crashes make up one-third of all police-reported accidents (2013). This makes active safety features like AEB even more vital for modern drivers, both in preventing avoidable collisions and reducing the impact of others.
"The big news here is that we're making AEB standard across all grades of our best-selling models," said Michael Bunce, vice president, Product Planning, Nissan North America, Inc. "This increased AEB availability is part of our ongoing commitment to help reduce fatalities while realizing our comprehensive vision of Nissan Intelligent Mobility."
So how does AEB work? Using advanced radar technology, the system monitors the distance between your vehicle and the vehicle ahead. If you're following too close or it senses a collision risk, the system prompts you to brake by emitting audible and visual warnings. If you don't take action, AEB will intervene and apply the brakes for you.
Starting on 2018 model year vehicles, Automatic Emergency Braking will now be offered completely standard—meaning you don't have to pay extra—on the following models: Altima, LEAF, Maxima, Murano, Pathfinder, Rogue, Rogue Sport and Sentra (automatic transmission only; excludes NISMO).
Stay tuned to our website for the latest inventory information, or fill out our online contact form to be notified when any of the above models become available!