Benefits of Replacing a Cabin Air Filter
Once you understand all the benefits that come with replacing your cabin air filter, it'll be easier to schedule the maintenance. New cabin air filters are extremely advanced and efficient at trapping all types of dirt and grime over time. They block both small and large objects from entering your vehicle to ensure you can avoid contact with small gnats or large twigs. You don't have to worry about pests or smoke coming through your vents.
You can also clear up your windows when they become foggy with a new cabin air filter in place. The defroster works more efficiently when the air filter isn't clogged and can help you to have more confidence when you drive during the winter months.
Too much pollen outdoors can trigger your allergies, but a new cabin air filter can allow you to breathe easier without wheezing or sneezing. You also don't have to worry about breathing in harmful emissions when you're stuck in traffic or are at a stoplight.
How Often Should I Replace My Cabin Air Filter?

Try to replace the cabin air filter every 20,000 to 30,000 miles, depending on where you live and how much smog or dust is present. Driving in the desert or city will require replacing the filter when you drive 5,000 miles to keep the interior setting clean. You may notice the current filter has reached the end of its lifespan if it's releasing musky smells into the car.

A lack of proper circulation in the car can also indicate the cabin air filter is clogged. Hire a mechanic to inspect the part to determine if it's time to repla

ce the part or if it can last a few more months.
Certified Automotive Technicians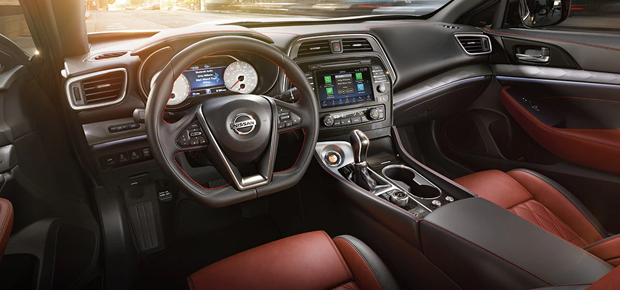 When you take your car to our dealership, it'll be in the care of certified professionals. Our automotive technicians stand out in the industry for their expertise and extensive knowledge. They can install a new cabin air filter on any model.
Only Quality Automotive Parts
Instead of visiting an auto shop that installed aftermarket parts, you can expect OEM parts to be installed by our dealership. These parts are built better and have better performance when the cabin air filter is replaced.
Schedule an appointment today to have your new air filter installed in the cabin. We're here to answer your questions and offer our assistance.
Hours
Monday

8:00AM - 8:00PM

Tuesday

8:00AM - 8:00PM

Wednesday

8:00AM - 8:00PM

Thursday

8:00AM - 8:00PM

Friday

8:00AM - 8:00PM

Saturday

8:00AM - 8:00PM

Sunday

11:00AM - 5:00PM