As anyone who drives frequently in the summer will say, having an air conditioning system stop working is one of the most frustrating things that can happen. Your car's AC system can stop for a variety of reasons, which ranges from simple clogs and blockages to leaks and mechanical failures. Even if the problem seems minor, you should get it looked at and fixed as quickly as possible. AC problems that go unfixed can easily turn into more extensive repairs down the road, as one part that becomes compromised can make the other parts in the system work harder, which may also lead to them having to be replaced.
Some problems, like leaking refrigerant fluid, can be a nightmare to fix, as a leak can make its way into the engine, necessitating repairs in both places. Furthermore, a refrigerant leak is an environmental hazard, which leads to even more complications. From foul smells to air that mysteriously starts out warm but then gets cold, here are some common symptoms of AC system problems and what they might mean.
Do you notice unpleasant odors when you turn the AC system on?
If you notice unusual smells when you turn the AC system on, you might be dealing with bacterial growth! Bacteria, fungi, and other contaminants can easily start to grow and multiply in the warm, moist environment of your car's AC system. This is most likely to happen after a period of non-use, such as during the wintertime. Bacteria can also start to grow if there is a blockage or a clog somewhere in the system. If there is a blockage, air can't sufficiently move through the system. This causes moisture to build up, and it eventually prevents air from making its way through the system. When you bring your vehicle into our mechanics, they'll check for the source of the problem and clean out the system. However, this problem is one that shouldn't be let go, as a major bacterial growth can mean a whole system replacement.
Does the air in the AC system start out cold, but then get warm?

Another common scenario is for air to start out cold, but then get warm after about 20-30 minutes of driving. If this happens, chances are good that there is a frozen component somewhere in the AC system. Parts can ice over, even in the summertime, and prevent cold air from circulating through the system and reaching the cabin. One of the most common parts that ices over is the condenser. The condenser tends to collect a fair amount of moisture, which happens even more quickly if there is a clog or blockage. The condenser and other parts can also start collecting ice if the system is overcharged, which means that too much refrigerant fluid has been added. In either case, you'll need to bring your vehicle in to have one of our mechanics take a look at the system and clear the ice away.
Is there reduced airflow in your car's AC system?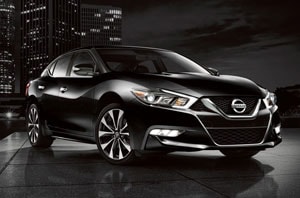 You may also notice that nothing seems to happen when you turn your car's AC system on. A bad condenser, which is responsible for delivering cold air into the vehicle, is a primary cause of this problem. Other parts can also crack or loosen, which prevents air from adequately flowing through the system. If the condenser breaks, its fans won't be able to circulate air into the cabin. This means that first cold air won't reach you, and eventually no air will get through at all. The compressor, another major component, can also break and cause air to stop flowing through the system. Leaks can also cause the pressure in the AC system to drop, which in turn may signal air from flowing through the system, too.
Let us take a look and recommend the best course of action. Visit us today!
Service Hours
Monday

7:30 am - 6:00 pm

Tuesday

7:30 am - 6:00 pm

Wednesday

7:30 am - 6:00 pm

Thursday

7:30 am - 6:00 pm

Friday

7:30 am - 6:00 pm

Saturday

7:30 am - 5:30 pm

Sunday

Closed