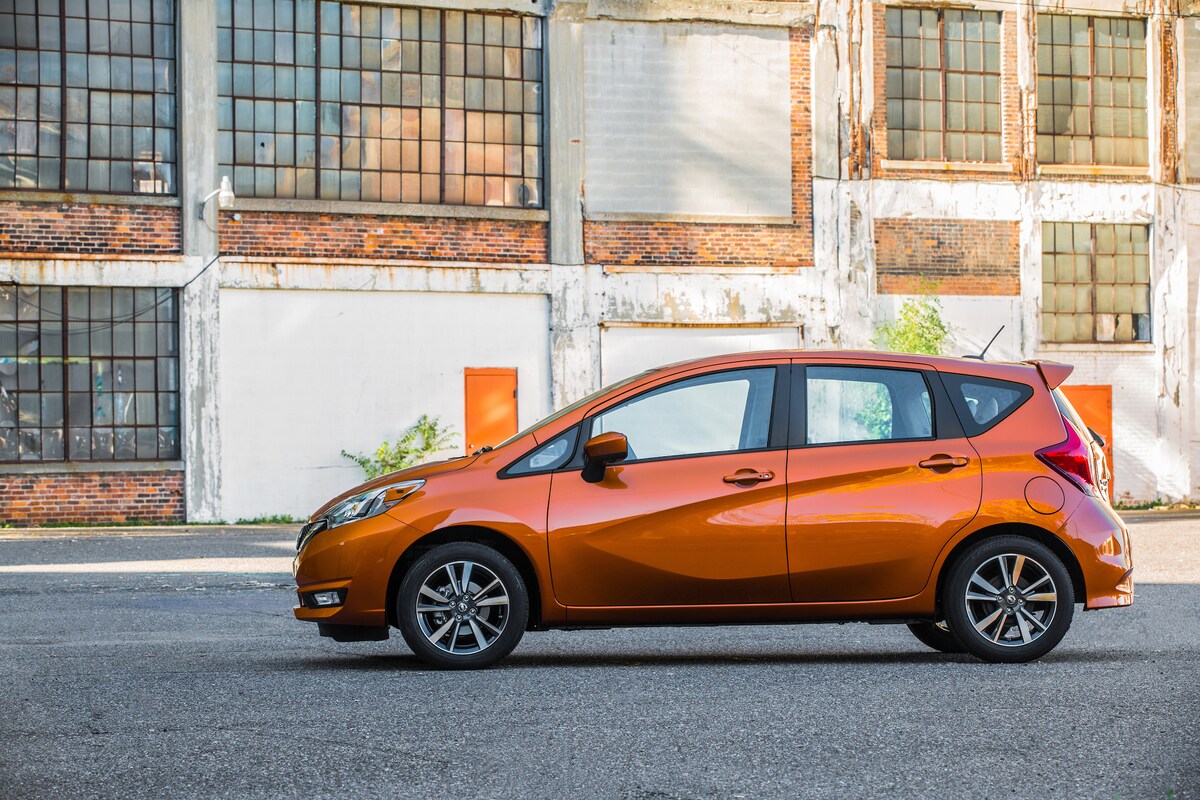 For the fifth year in a row, the Versa Note has earned a spot on KBB.com's "10 Best Back-to-School Cars" list. Described as "a car that parents and students can agree on," the popular subcompact hatchback is sure to be the perfect starter car for your high school or college student.
"Versa Note continues to offer a great combination of available safety and security features, combined with the sporty style and roomy, versatile interior that is perfect for the demands of life on campus and off," said Scott Shirley, vice president, Nissan Chief Marketing Manager & Marketing Operations, Nissan North America, Inc.
The annual list is highly regarded by parents across the nation, giving them a good place to start when shopping for a new car for their teen driver. KBB.com carefully selects vehicles, ensuring that all of the nominees are not only trendy and tech-savvy, but also offer great safety ratings and affordable pricing (less than $20,000). The Versa Note not only meets these requirements, but exceeds them thanks to its fun-to-drive personality, impressive cargo space (up to 38.3 cu.-ft), and excellent fuel economy.
"The Versa Note subcompact hatchback combines surprising roominess and versatility with appealing options and the lowest starting price of any vehicle on this list," noted KBB editors.
Available in four well-equipped trims, the Versa Note can be had with a variety of features, including a leather-wrapped steering wheel, faux suede upholstery, keyless ignition, heated front seats, a rearview camera, Bluetooth connectivity, hands-free text messaging and a touchscreen radio. To learn more about the Versa Note, check out our full-length review online now.