When you're in the market for a new car, it can be exciting to test drive different models and enjoy the new car smell that comes with each vehicle. Those who want to purchase a reliable and stylish vehicle may consider buying a Nissan. If you're ready to own a sleek Nissan model that is newly released, there are a few questions to ask yourself to determine if you're prepared for the purchase.
1. What is My Budget?
Knowing your budget is necessary to determine what you can afford before you begin to shop around for your new Nissan. Take a close look at your household income and monthly expenses to determine how much you can afford to spend. You'll also need to factor in additional costs that come with owning a new car, which includes auto insurance, fuel, repairs, and general maintenance.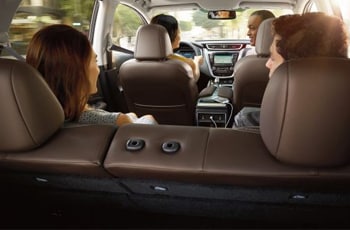 2. How Much Will I Drive the Car?
Knowing your driving habits and how much you'll need to drive your Nissan around town is necessary to ensure that you choose the right model. If you have a long commute to work each day, you may need to choose a smaller sedan that is more economical to avoid spending more on fuel. If you plan to use the vehicle for running errands each day, you may have the freedom to select a larger Nissan model that allows you to store more items in the trunk. Knowing your upcoming driving plans can also make it easier to choose a car that will suit your long-term needs.
3. What are My Wants and Needs?
Knowing your wants and needs when choosing the right Nissan to purchase will make it easier to select a model that is the right fit. Write down a few must-haves, which may include a third-row seat, leather seats, or the ability to tow. Wants can include heated front seats, a USB port, or televisions on the headrests. Knowing your wants and needs is necessary to narrow down your options and select a model that you'll be happy with long-term.
4. What's My Credit Score?
Your credit score is an integral part of buying a new car because it will determine how much vehicle you can get or how much you will pay each month. The lender will determine your interest rate based on your credit score. If your score is low, you may want to do things to increase it such as paying down balances on different accounts or making your payments on time. You also want to avoid closing any accounts, which can reduce the length of your credit history and will affect your credit score.
5. Do I Have Enough Money for a Down Payment?
One of the main parts of buying a new Nissan is saving enough money for the down payment, which will influence how much money you spend on the monthly payment for the auto loan. Most experts recommend putting down an average of 20 percent to secure the loan and make the monthly payments more affordable. Putting more money down will also reduce how much you spend on interest by borrowing less. You also need to have enough money set aside to pay for taxes, license, registration, and any additional fees once you get the keys in your hand.
If you want to learn more about additional questions you should ask yourself before purchasing a new Nissan, contact our dealership today to speak to a professional. We can also show you around our large inventory of vehicles and discuss financing options that are available to our customers.