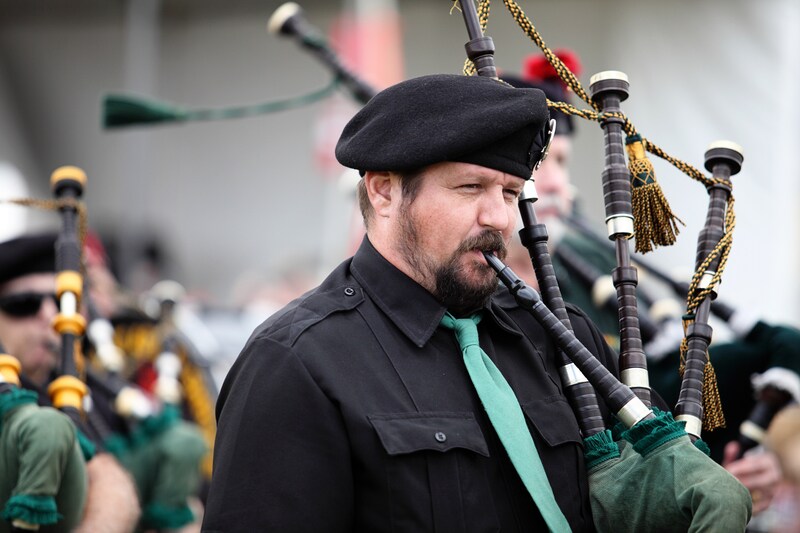 Break out your kilt and brush up on your dancing skills—the annual Rio Grande Valley Celtic Festival and Highland Games return to Albuquerque May 20-21, 2017! Whether you've got Celtic roots or you just enjoy a tasty meat pie, you won't want to miss this year's celebration.
In addition to traditional Celtic entertainment like bagpipe music, harp-playing, field games and Scottish and Irish dancing, there are plenty of other unique things to do and see at the festival. Grab a bite to eat from one of the many food vendors, catch a bit of the rugby tournament, join a clan or peruse the Celtic-inspired arts and crafts booths—each of these exciting activities are sure to get you your fill of craic
There are also several competitive events going on throughout the festival, including the Strongman competition and the ever-popular beard contest. Whether you've got a cool mustache or you just want to see the menagerie of facial hair art, be sure to stop by and check it out.
Admission to this year's Celtic Festival starts at $15 for adults, $10 for seniors (65 and up) and $7 for kids (6-14). Tickets can be purchased online or at the gate (cash and credit card accepted). There are family packs and military discounts available as well.
29th Annual Rio Grande Valley Celtic Festival
When: Saturday-Sunday, May 20-21, 2017
Where: Balloon Fiesta Park
5000 Balloon Fiesta Parkway, Albuquerque
Times: Saturday – 9 a.m. to 6p.m.
Sunday – 9 a.m. to 4 p.m.