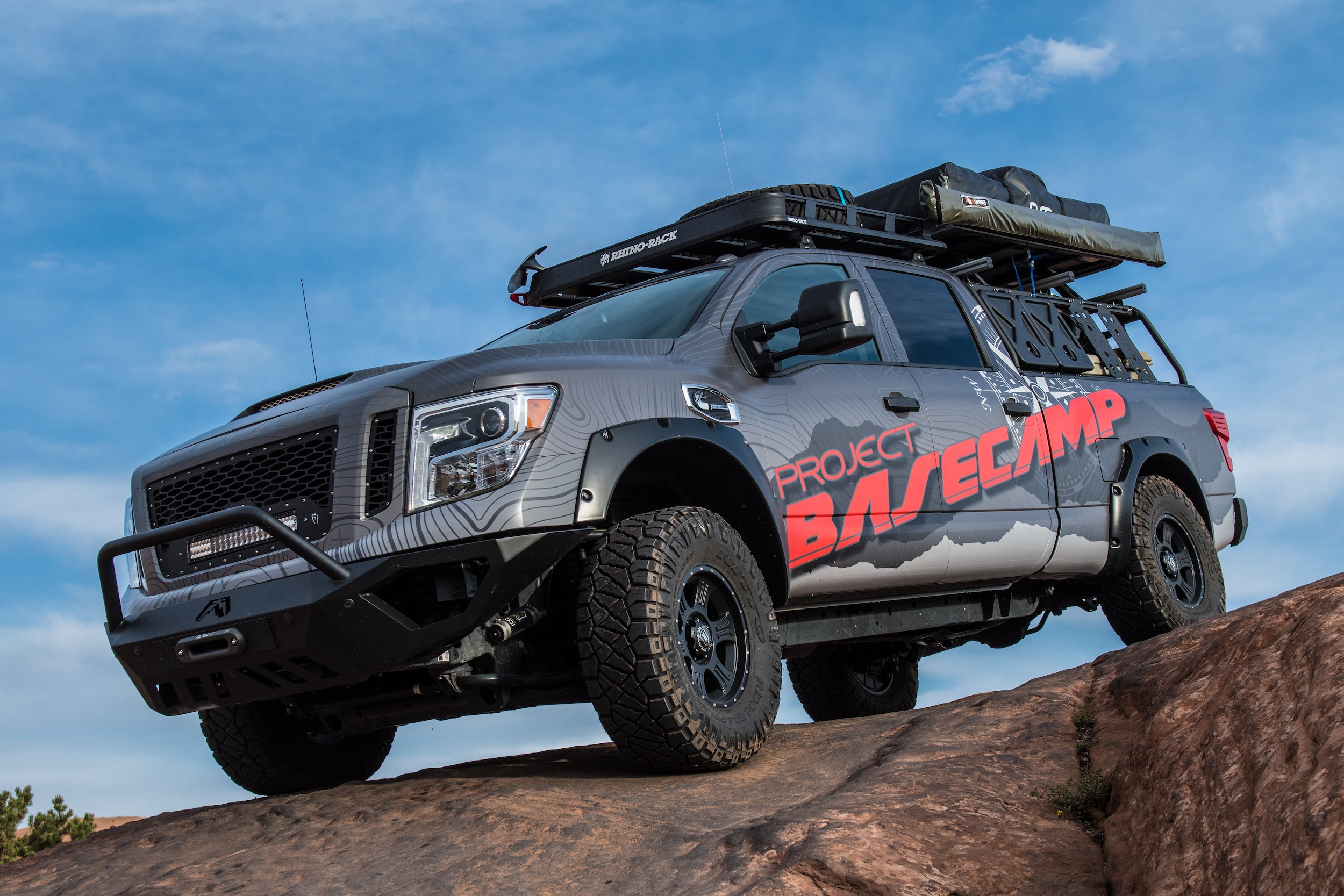 Meet 'Project Basecamp,' the modified TITAN XD PRO-4X that extreme outdoor enthusiasts never knew they wanted or needed until they saw it at this year's Overland Expo 2017 WEST. Learn more below!
What Is Overlanding?
Overlanding is a form of self-reliant outdoor travel that prioritizes the learning and experiencing of new cultures and/or unfamiliar territories. Often, overlanders find themselves tackling rough, under-explored terrain, which means they need vehicles that are equipped to handle such a rugged journey.
The annual Overland Expo celebrates this unique hobby, offering training classes and demonstrations as well as a show highlighting the latest camping, outdoor, vehicle and motorcycle equipment.
What Makes 'Project Basecamp' Suitable for Extensive Off-Road Travel?
'Project Basecamp' builds on the stock model of the TITAN XD PRO-4X Crew Cab, which is already extremely off-road capable with its turbodiesel 5.0-liter V8 engine and heavy-duty frame. However, overlanding requires a bit more tenacity.
The concept truck features more than 60 aftermarket parts and accessories, including: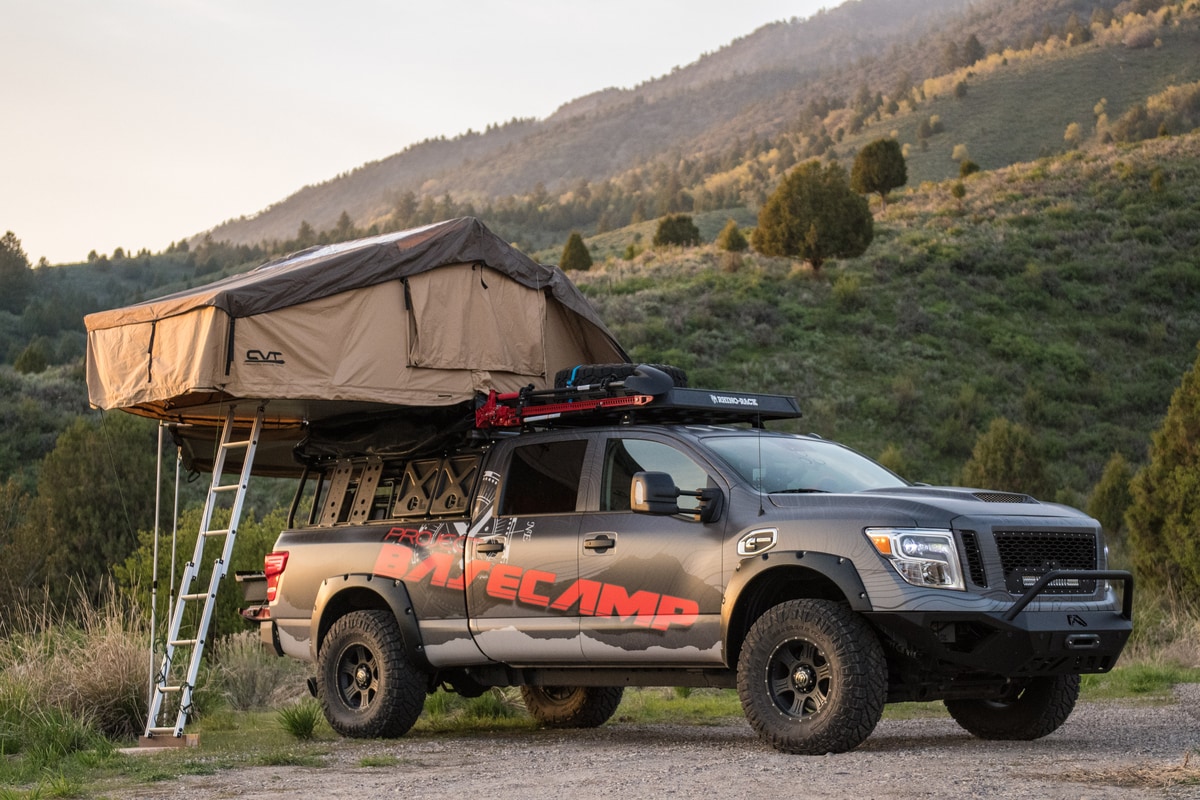 Custom front and rear bumpers
3-inch lift kit
Fender flares and cab-length rock sliders
17-inch beadlock aluminum-alloy wheels
Light bar and chase lights
35x12.50x17 maximum off-road tires
Winch system with remote mount
Bed cage and rack system
On top of these upgrades, the truck also received some outfits to make it more suitable for long-term camping, such as a vehicle tent, water canisters, fuel packs, shovels, first-aid kit, portable fridge freezer and a custom adventure trailer capable of carrying over two-thirds of its own weight.
"Overlanding is an exciting form of outdoor adventuring, taking participants into sometimes extreme terrain and climate conditions," said Fred Diaz, division vice president and general manager, North America Trucks and Light Commercial Vehicles, Nissan North America, Inc. "We're using the Project Basecamp to showcase the TITAN XD PRO-4X model's potential as the perfect platform for truck owners thinking of taking their adventures to the next level."