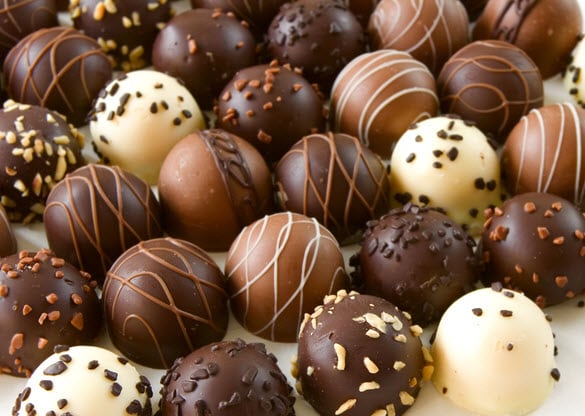 Whether you're a coffee addict or a chocoholic, it's time to treat yourself to one of the sweetest festivals this side of the Mississippi! The annual Southwest Chocolate and Coffee Fest returns to Albuquerque on March 25-26, and you won't want to miss out on this year's excitement.
The Coffee and Chocolate Fest is the largest chocolate and coffee festival in the U.S., bringing together those who love desserts and those who make them. Over 140 vendors fill the EXPO New Mexico grounds, offering coffee, teas, dessert wines, baked goods and, of course, a variety of sugary confections. For one weekend in March, you have permission to enjoy dessert all day long!
This fest also offers plenty of entertainment, from your run of the mill cooking demonstrations and dessert baking contests to live music. However, there are some pretty unique events to take part in or spectate, including a barista latte art contest and a chocolate eating contest! This year, the festival is also trying to break the world record for World's Largest Hot Chocolate Party, giving attendees the unique opportunity to be a part of dessert history!
The Southwest Chocolate and Coffee Fest runs from 10 a.m. to 6 p.m. on both Saturday and Sunday. Tickets can be purchased online and start at just $10 for adults on both days. Select activities, such as the World's Largest Hot Chocolate Party, will cost extra. Additionally, parking at the EXPO New Mexico is $5, so please plan accordingly.
We hope you have a deliciously good time at the festival!

2017 Southwest Chocolate and Coffee Fest
Where: EXPO New Mexico: Home of the State Fair
300 San Pedro Dr., NE Albuquerque
When: March 25-26, 2017
Time: 10 a.m.-6 p.m.
Admission: Can be purchased online with a credit card or at the box office (cash only)
Daily: $10 for adults, $3 for children (4-12), $8 for discounted adults (seniors,
military and students)
Weekend pass: $15 for adults, $5 for children