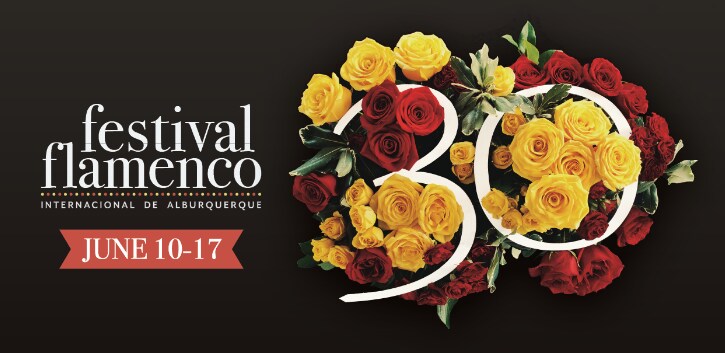 Get your dancing shoes ready! One of ABQ's most popular and culturally significant events, the Festival Flamenco Internacional de Alburquerque, returns from June 10-17. This year marks 30 years for the festival, so be sure to come out and enjoy all this lively event has to offer!
Over the past three decades, Albuquerque has grown to be the leading center for flamenco here in the United States, making this beautiful dance style an integral part of our city's culture. The annual Festival Flamenco not only gives locals the opportunity to see some of the most talented flamenco dancers from around the world perform, but also opens up plenty of educational opportunities for dancers of all skill levels.
This year, there will be over 50 visiting flamenco artists, including headliners Adrián Santana, Marco Flores, María Moreno, Pepe Torres and Rosario Toledo, and their respective "compañías." Performances take place at various times throughout the week, and tickets can be purchased per performance. Multiple performance passes are also available for those who wish to get the full Festival Flamenco experience.
On top of the performances, there are also a variety of music and dance workshops that attendees can participate in, ranging from beginner to advanced. Whether you've already got the moves or you just want to learn a thing or two about rhythm, these workshops are a great opportunity to be taught by the best! A full list of workshops and pricing can be found on the festival's website.
To learn more about the festival, including a schedule of performances and ticket purchasing information, visit the Festival Flamenco online now. We hope you enjoy this colorful local event!